Currently a Managing Partner at private equity investment firm ARCIS Group, Mark Burch combines 30 years' of working in financial services with extensive non-executive experience in the education and creative industries sectors.
Welcoming the appointment, Professor Debra Humphris, Vice Chancellor of the University of Brighton said: "We are delighted that Mark Burch will be joining us as Chair of our Board of Governors. His wealth of valuable experience on everything from financial management, organisational change and sound governance will be of great value to the university as it continues to adapt to a rapidly changing environment."
Commenting on his new role, Mark Burch said: "I am delighted to be joining the Board of Governors of the University of Brighton at such a pivotal moment for the Higher Education sector. I have a long-standing interest in education and the transformational opportunities that it can bring to individuals and more broadly to society. I look forward to working with the Board and the Vice Chancellor and her senior team, helping the university to deliver on its inspiring mission of realising potential and shaping futures through high-quality, practice-based learning, teaching, research and enterprise."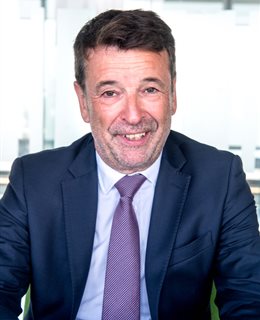 Mark Burch began his executive career at American Express before moving to Kleinwort Benson as Assistant Director where he oversaw a number of public company mergers and acquisitions. He later joined ING Barings becoming Head of Corporate Finance and then Head of Private Equity where he established and led an investment group. He joined ARCIS Group in 2002 as a Managing Partner where he oversees the management of over $600 million of funds across European private equity funds and businesses.
Away from his financial services career, he has held a number of non-executive posts including at the Hackney Empire, Charleston Trust, Arts Educational Schools, Chiswick and Theatre Investment Fund (Stage One). He is also a Director of the FSE Group, a Community Interest Company serving on the Investment Committee for the South East Seed Fund.
Mark Burch has an MA in Modern History from New College, Oxford and an MBA from Columbia University, New York.
The Board of Governors is collectively responsible for the strategic direction and academic character of the University of Brighton, and for ensuring that it is financially secure and well run.