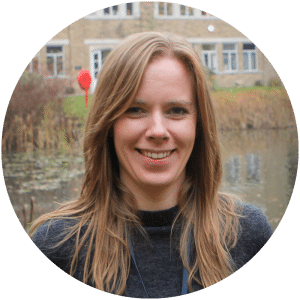 ELIZABETH (LIZ) WELLS
DEPUTY HEAD (ACADEMIC)
Liz joins the College from North London Collegiate School where she is Assistant Head (Head of Upper School). She gained a 1st Class degree in Economics from the University of York and went on to do a MPhil in Economics at Cambridge. After graduating, Liz spent three years working for HM Government as Economic Advisor at the Ministry of Justice and Treasury. From there she was appointed Teacher of Economics at Highgate School, where she was also Deputy Head of Middle School, before moving to North London Collegiate School first as Head of Economics, then Assistant Head in 2018. 
Liz is a knowledgeable and innovative educational thinker with highly developed people leadership skills and a warm, personable style. She believes that education must be ambitious and foster a real enjoyment in learning for its own sake balanced with a rich provision of extracurricular activity to develop the whole person. For leisure, Liz enjoys horse riding, running, eating out and travel. She is looking forward to living in Bradfield with her husband and two young children. 
On joining the College, Liz says: "I am delighted to be taking up the role of Deputy Head Academic. I am looking forward to being part of the Bradfield community, getting to know everyone and working to provide an outstanding and enriching education."

RICHARD PENNY
DEPUTY HEAD (PASTORAL)
Richard joins Bradfield from Cheltenham College where he is Senior Housemaster and an established member of the Senior Leadership Team. He was educated at Exeter School, Devon and went on to read Geography at Swansea University. After graduating, Richard spent ten years in the Armed Forces, serving in Iraq, Afghanistan and Germany. Having completed his PGCE in 2010, he spent one year at Haberdashers' Monmouth School for Girls before joining Cheltenham College as Head of Geography and CCF Contingent Commander, becoming a Housemaster shortly thereafter. 
Richard brings with him a depth of pastoral and boarding expertise alongside a compelling commitment to rounded character education. He believes strongly in educating the whole person – building confidence and resilience – to create well-rounded, polite and innovative young people. In between teaching, Richard has a keen interest in health and fitness, particularly outdoor pursuits and ultra events. Richard will be moving to the College with his wife Tamaryn (an Old Bradfieldian I 96-98) and two children. 
On his arrival at the College, Richard says: "I am very much looking forward to joining the Bradfield community and adding to the development and diversity of the excellent pastoral provision."
Dr Christopher Stevens, Headmaster, commented: "Having gone through a rigorous recruitment process for these roles, which drew exceptional fields, we are delighted to be welcoming Liz and Richard to the College in September. They bring with them a breadth of experience that will help us deliver our ambitious 2025 strategy and plan the next phase of the College's development. Their predecessors are both moving to new Senior Management roles at Bradfield so this is a significant enhancement of our leadership team."
https://www.bradfieldcollege.org.uk/blog/2022/02/10/appointment-of-new-deputy-head-academic-and-deputy-head-pastoral/